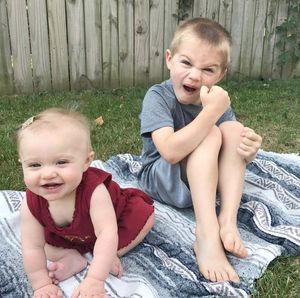 2017 has been a hell of a year for me, gang. 
To name just a few highlights:  I released an album, joined forces with my musical soulmates for a rowdy street dance to celebrate my hometown's 175th anniversary and played at the governor's mansion in Des Moines. And my stunningly beautiful wife gave birth to my equally beautiful baby daughter, which is far and away the most momentous development of 2017 for me and mine. 
All this rocking, running and diaper changing has left me pretty tired, so I'm dialing back the gigging for a few months through the end of winter.  But don't worry. I'll be back at you soon. In fact, I've already begun booking for spring 2018, and I'm thrilled to announce I'll be at Fat Hill Brewing Co. on March 24, which will be my first-ever gig in beautiful Mason City. I'm also making an effort to learn some old folk tunes that I've long admired, and I'll try to post some videos as time permits. 'Railroad Bill' tops the list. 
And if you start missing me too much, you can always listen to "Lily of the Valley," and it'll be almost like I'm right there with you. 
As always, thanks to everyone who came to shows, listened to my tunes or bought some merch in 2017. There are few feelings as rewarding for me as when someone connects with my music. Keep it punk rock, gang, and I'll see you soon. 
PS. Here's a picture of my spawn, the main reason I'm taking some time away from the stage and staying close to home. Can you really blame me?