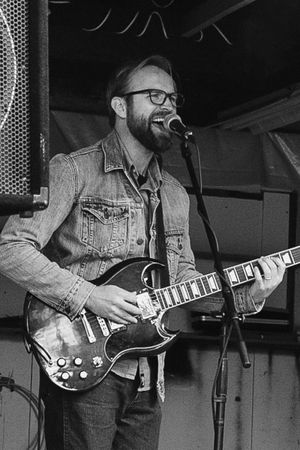 Howdy, friends! 
It's been quiet around these parts the last couple weeks, so I thought I'd provide a short update on what's going on with my musical endeavors. After the long pandemic-imposed hiatus, I played something like 14 shows in a little over four months between June and the first week of October, which is about as busy as I like to get. After all, I've got a full-time job at the university and a family to take care of. 
I love rocking and rolling, but it's only one priority among several really important things I've got to fit in my life. Performing in front of live audiences these last few months was a huge blessing after many months away from the stage, but booking shows and hauling gear is a lot of work. So most years, once the cold weather starts to set in, I intentionally cut back on gigging and give myself a breather. Now, if you're planning an event and you'd really like to have me play, please do get in touch. There's a good chance I'll say yes. I'm just not putting a lot of time and energy into booking shows right now. 
So what am I doing? 
I'm writing some new songs, and I'm making plans to do some recording this winter. I've been experimenting with defiling my act with a little punk-rock attitude the last few months, and it feels like this is the musical direction I was always supposed to go. Tossing honky tonk, Americana and punk into a blender makes for a mighty strong concoction. It's probably not for everyone, but it pulls together a lot of musical influences that have meant a lot to me throughout my life. So expect whatever new tunes I write and record the rest of the year to sound like cowpunk. To get a sense of what I'm talking about, check out the cowpunk demo I recorded a few months ago on my Bandcamp page. You'll find a couple Bakersfield classics alongside one of my most recently composed original songs. 
I've some big ideas that I'd like to turn into reality in 2022 so please keep your eye on this space.  I hope to see you down the road a ways.
(Photo by Jody Thompson)