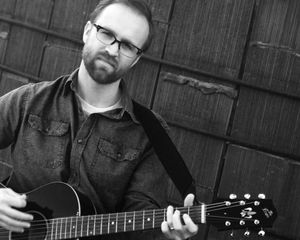 "After 20 years of pickin' we're still alive and kickin' down the wall…" 
"Footlights," one of my favorite Merle Haggard songs, showcases an older and wiser Merle lamenting that his career as a traveling musician has left him with no true sense of home. The decades of hard living have taken their toll, and he's tired.  "I'm forty-one years old, and I ain't got no place to go when it's over," he sings. 
Yet his commitment to the music remains. Maybe that's due to his unshakable passion for the art form, or maybe it's just because he doesn't know what else he'd do with his life. In either case, he's bound to keep going. "Tonight we'll kick the footlights out and walk away without a curtain call," he sings defiantly. 
I'm nearly a decade younger than the narrator in Merle's song, but I can relate to that same feeling of weariness. Two kids, a full-time job and a mortgage to pay every month will do that to you. But, like Merle, I keep playing music because I can't imagine myself stopping. The music's power over me is too strong. 
This is all just a long way of saying that, after taking a few months off from gigging, I'm returning to the stage this spring and summer for a full slate of shows, beginning with Saturday, March 24 at Fat Hill Brewing in Mason City. Part of me wonders if maybe I'm a touch loony to keep gigging with everything else going on in my life. But, as another great country singer once said, I've always been crazy but it's kept me from going insane. 
Even though I haven't played a show since October, I've been following a fairly rigorous routine of playing guitar and learning new songs to add to my solo sets. I hope my shows in 2018 will give a more complete sense of the scope of country music, from the direct and wondrous folk songs of the Carter Family to Hank Williams honky tonk to the outlaw spirit of Waylon and Willie. Plus healthy servings of rock and blues to go along with it. 
Check out my schedule, and please make plans to join me for a show or two in 2018. And if the spirit moves you, you can help me kick a few footlights out.