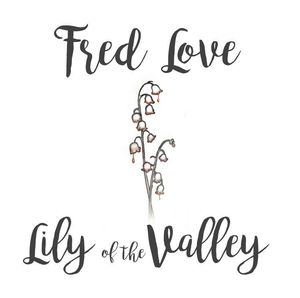 The album is finished and ready for your ear holes!
I just received the final mastered tracks from Sage Audio in Nashville this week, and it sounds pretty darn good if I may say so. I can't wait to get this album, which I've titled "Lily of the Valley," out into the world. The 11 tracks feature some of the best musicians I know, and I can't thank them enough for agreeing to work with me on this project. I'll be giving them individual shoutouts on social media in the days ahead, but if you know who Matt Woods, Jen McClung, Matt Jesson, Nathan Emerson, Curt Snook, Greg Bruna or Dave Atchison are, then you know the caliber of musicianship on this album is pretty high.
The album art is finished as well, so the last step is to produce the physical CDs and jackets, which I'll be doing by hand with Bryon Dudley at Nova Labs any day now. I'll have a limited supply of physical copies at my first gig in July.
I can't thank you guys enough for all the love and support as I've worked on this thing. In the meantime, feast your eyes on the album cover, designed by Melissa Lanphere.